SHALEEN's ABODE

Hello netsurfer, welcome to my home. The intent of this page is to provide information about myself and share information about Oracle which I have gathered over the years. I am a computer software engineer working as an Oracle DBA. I am Oracle8i certified for Database administration and for Application Development. If you wish to know more about me then please read ahead otherwise you can straight away go to my Oracle Tips Page or try out the Oracle quiz of the month . This page will be updated quite frequently (I hope), so keep visiting.
So, first a word umm.. what the heck, a paragraph about myself. I am a Computer Software Engineer working as an Oracle Database administrator for Rapidigm Inc. . My current assignment is with Directv and currently I am located in the beautiful City of Angels, Los Angeles. When I said "the beautiful", I really meant that. Everything (minus traffic) about LA is great. The sun, the sand and the weather. I would say, some of the beast beaches of US are in LA.
Originally I am from India, but came to US some time ago on a job assignment. Here is some information about things that helped moulding me in to the person, that I am today. As J.F.K. once said "Change is the law of life. And those who look only to the past or present are certain to miss the future", so here is my future. I'll bet my mouse on that you have already started to like me and would like to know about my interests and pastimes.



I'am waiting for your comments.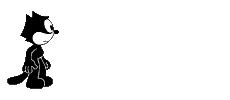 This page is best viewed in 1024 x 768 settings

Sign My Guestbook
View My Guestbook

Visits since March 24th 1999